A sound solution.
Fortress Soundworks is an independent audio production company specialized in sound for film, television and other media. We offer Foley, sound design, location-sound recording and music production services.
Picture is only half of the story. Let Fortress Soundworks bring your vision to life.
About
Originally located in the historic sea fortress of Suomenlinna, Fortress Soundworks now operates from our new headquarters in Helsinki, Finland. We are here to offer our audio expertise throughout every step of your production, from an idea to a finished product.
They say there is strength in numbers and at Fortress Soundworks, this is definitely true. Our tight-knit team works closely together to develop the best workflows within and between our various services.
Having extensive in-house resources for both location sound and post-production allows us to discover and flexibly implement novel approaches to our work. This way we can always achieve the best results possible, tailor-made to fit the scope and scale of the task at hand.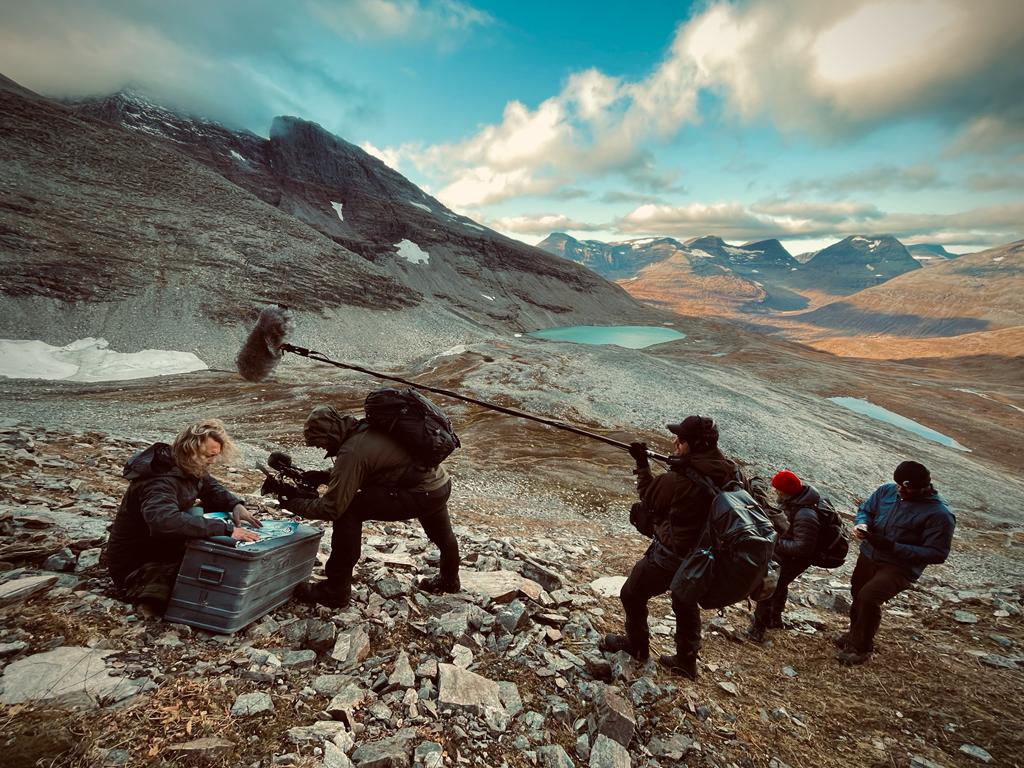 Foley
Welcome to our Foley stage: the beating heart of our studio.
Our Foley stage is divided into two areas – one acoustically dry space for exterior sounds, and another, livelier space for natural sounding interiors. We have a wide selection of props and footstep surfaces. We simultaneously use a mix of various direct, off-axis and room microphones to give each sound just the right sense of perspective to fit the picture.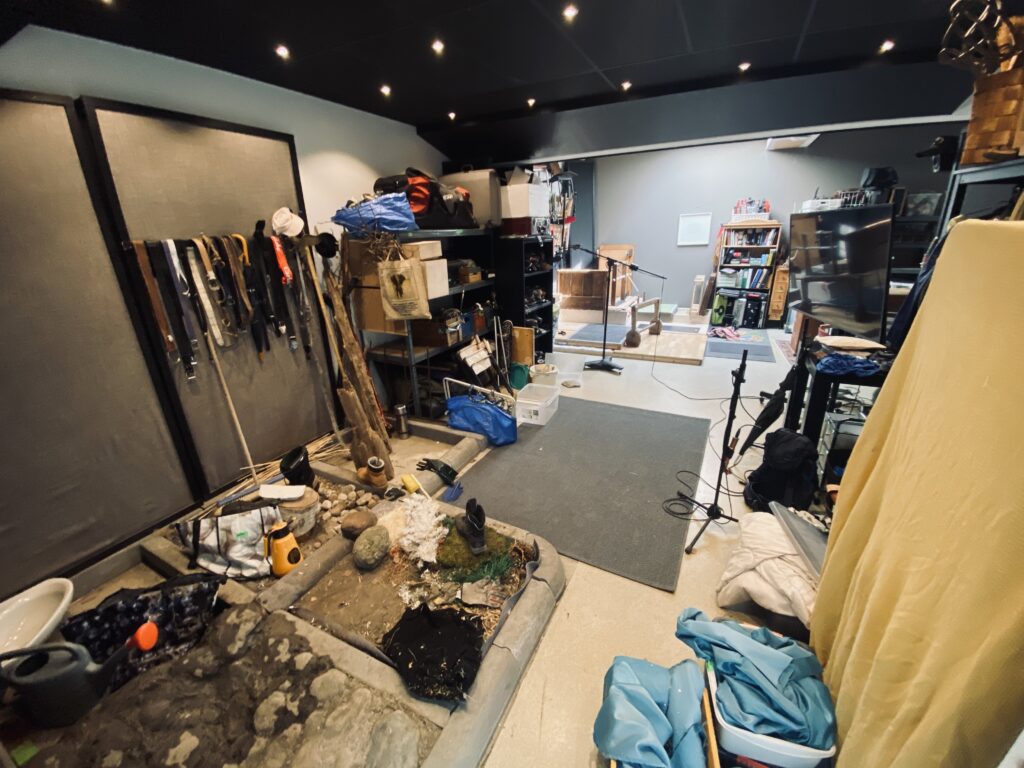 Kimmo Vänttinen – our senior Foley artist – has been in the game for 15 years and has countless feature films and tv-series under his belt. Our swiss army knife Viktor Gullichsen began his Foley journey under Kimmo's mentorship in 2015 and he now works as a Foley artist and mixer, and handles our Foley & post-production bookings.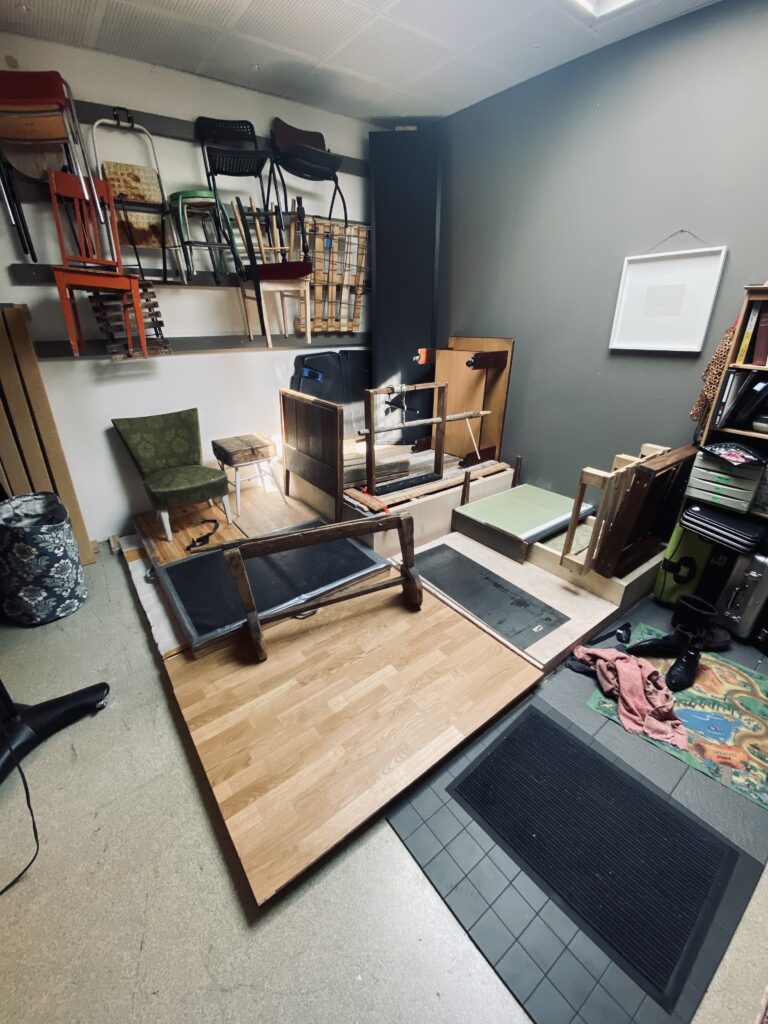 Post-Production
In our studios you have access to all the resources required to bring your soundtrack to life. Our Post-Production & Foley teams work closely together to form a sound design dream-team ready for any challenge that may come their way. While we are skilled technicians, our heart and focus is trained on the narrative role of sound: story is king.
Our studio engineers Henry Keinälä & Rasmus Pietilä are masters of dialogue & effects editing, together with Viktor Gullichsen they are constantly engaged with work for clients in film, tv and advertising.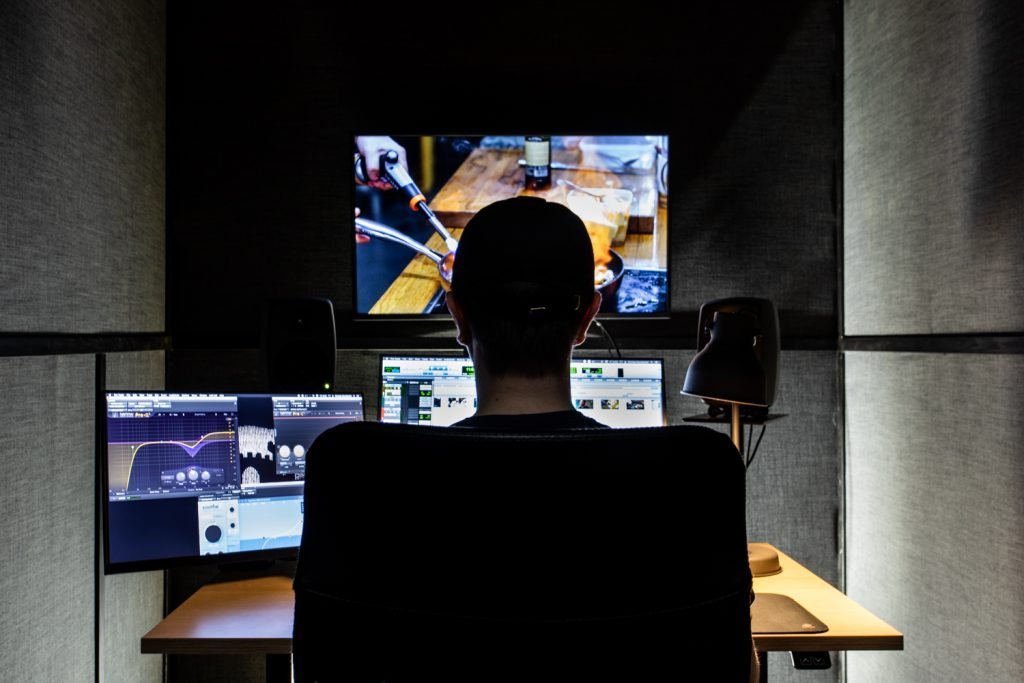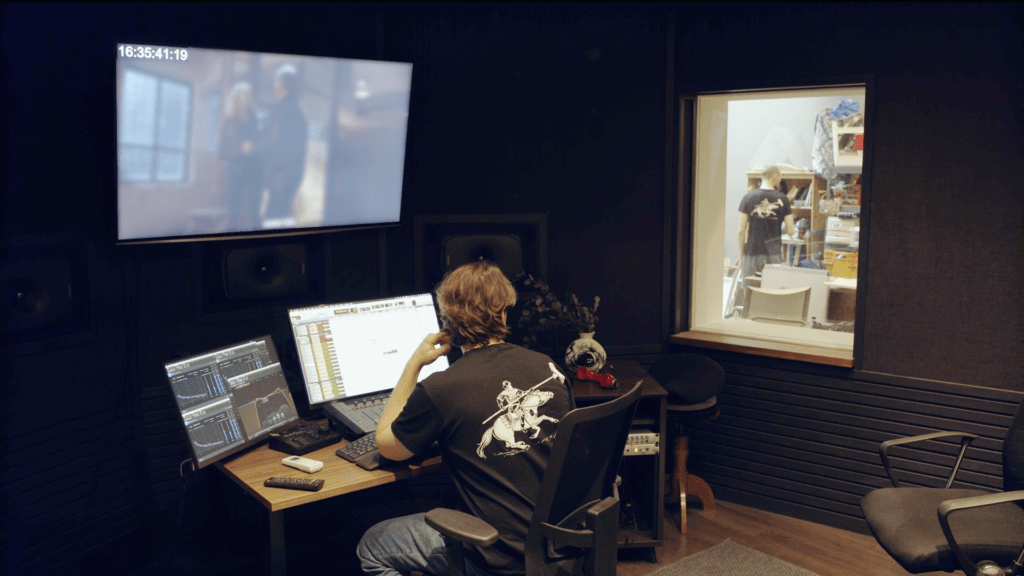 Location sound
From the mountaintops of Greenland to the rainforests of Indonesia, our location sound team handles recording duties for highly demanding productions all over the globe. We have extensive experience working in extreme conditions as well as having developed advanced solutions for multicam studio environments.
Boasting one of Finland's largest arsenals of professional field recording equipment, Fortress Soundworks can help you manage large-scale shoots in even the most challenging locations, be it a studio cooking show with twenty contestants or a sailing boat crossing the Atlantic.
Our location sound teams and projects are managed by Tero Matikainen & Tomas Ihonen. Get in touch for recording solutions tailor-made for you particular project!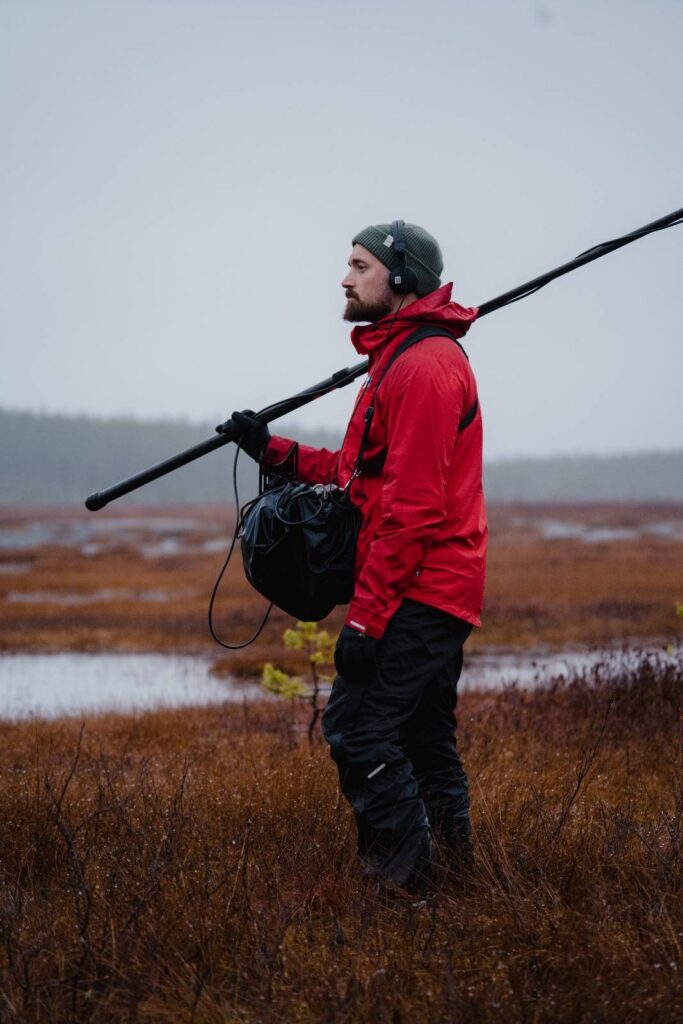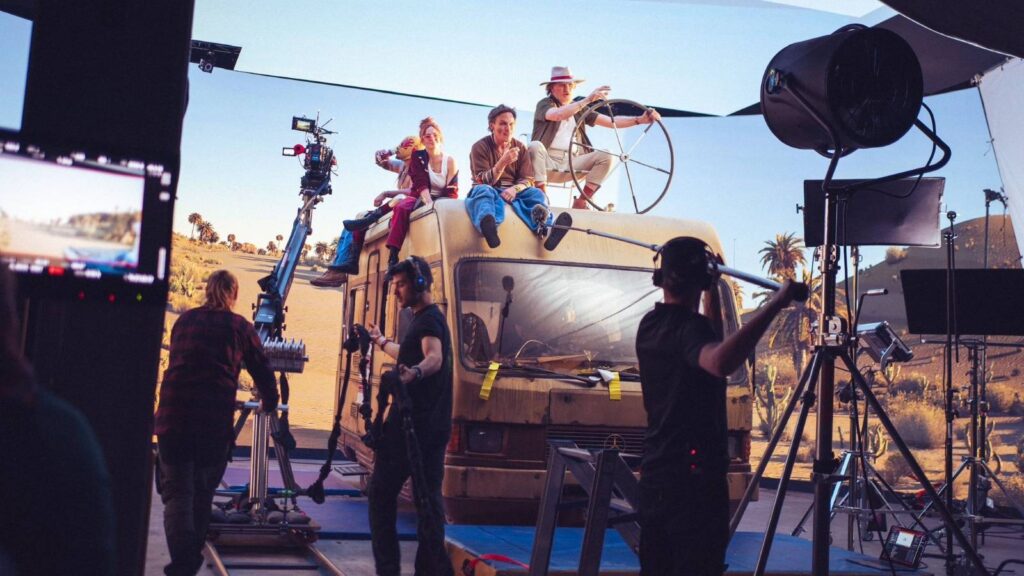 Music
The music department at Fortress, spearheaded by our award-winning composer & sound designer Viljami Mehto, will find the right mood throughout your story.
Whether you need a full-fledged theatrical film score, a short-and-sweet radio jingle, or help navigating music-editing and licensing: we are your go-to partner. In addition to our newly built music production suite we have easy access to large recording rooms around Helsinki.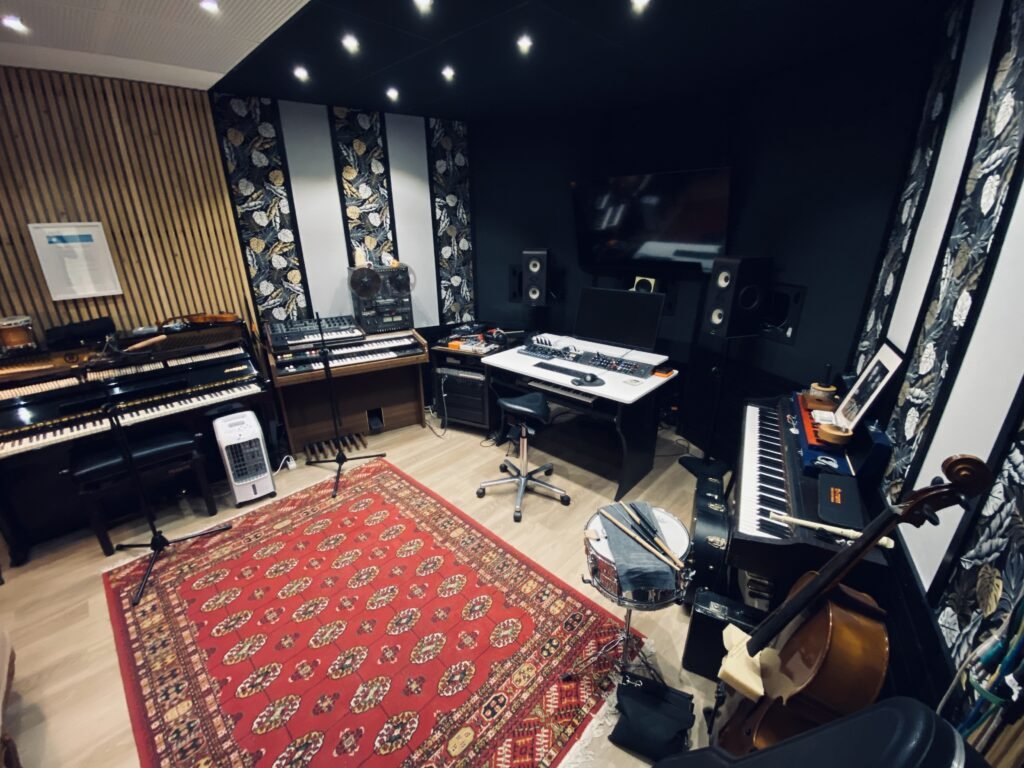 Our team
E-mail contact name (.surname) @ fortress-sound.fi
Tero Matikainen
Sound Recordist, Booking
Tomi Nuotio
Sound Recordist, Booking
Viktor Wolff
Sound Recordist, Booking
Marius Emil Stanescu
Sound Recordist
Davide Floreno
Sound Recordist
Viktor Gullichsen
Foley Artist, Booking
Viljami Mehto
Composer, Sound Designer
Tomas Ihonen
Sound Recordist, CEO
Klaus Risto
Sound Recordist
Julius Jäppinen
Post Production
Kimmo Vänttinen
Foley Artist, Sound Designer
Henry Keinälä
Post Production
Rasmus Pietilä
Post Production
Emil Åbrand
Project Management